FIND BEST CAREER TESTS BY YOUR PURPOSE OR REASON
The assortment of TestEts career tests provide information for

different
purposes or reasons.
You might choose a career test or career test package for one of the following reasons or purposes:
(1) Career NEW for new career tests-career discovery tests- career choices assessment- career change questionnaire
(2) Career Development or Performance for career decelopment tests- career management test
(3) Leadership for leadership quiz- leadership personality test- leadership test- leadership ability test
(4) Job Satisfaction, Values and Stress Reduction for job satisfaction test- job stress survey-coping test
(5) Team and Organization for team assessment- team test- the team test- test team- team sustem test- team survey-team quiz- organizational skill test- management skills test- managerial aptitude test
(6) Recreation and Retirement for hobby test- retirement test- recreation ideas
(6) Entrepreneurship and Small Business Ownership for entrepreneur personality test- entrepreneur skills test- entrepreneur quiz- entrepreneur assessment
(7) Learning Styles and College- college student assessment- college major test- college major quiz- multiple intellifences assessment- intelligences test- learning styles survey
Some of the career tests offer information for multiple purposes.
For example, you might want to choose the Highlands Ability career test, because it covers a broad array of purposes including: identifying a new career role, developing an existing career, discovering leadership style, optimizing leadership ability, understanding intelligences for performance capabilities and career success, learning styles, decision-making styles, communication styles and college applications.
Other career tests can only be used for a single purpose
. A single purpose career tests include Career Anchors, which is selected for job satisfaction or as a career values test. Another test is the

Strong Interest Inventory

®

career test is used almost exclusively for deciding on a NEW career.
The icons to the right appear beside career tests listed within this website so that you know what kind of results to expect from it.
Select career tests based on your purpose or reason by clicking on the icons to the right or categories below.
Career new

--
Finding New Career Options or Matches

Career Develop

--
Career Development or Career Performance

JOB SATISFACTION

--
Job Satisfaction, Stress, Burnout

LEADERSHIP --
Management, Leadership,
Executive Traits and Skills

ENTREPRENUER

--
Small Business Management, Enterpreneurship

TEAM

--
Groups, Teams, Partnerships, Marriages, Churches, Non-Profits

ORGANIZATION

--
Individual Reports for persons in Large Companies, Corporations, Government, and Institutions

COLLEGE

--
Education, College Degree, College Major, Courses, Schooling

INTELLIGENCES

--


Learning Styles

--
plus Specific Abilities including Emotional, Voc, Design, ProblemDefn, ConceptOrganization, Physics Perception, 3-D, Body,Sensitivities

RECREATION --
Leisure Pursuits, Recreation,
Hobbies, Retirement

Career development and leadership training can be very subjective. I find working with subjective information unsettling and ultimately not effective. Marjorie's testing provided the basis (and the facts) from which we were able to begin working on my career development. While the tests themselves were very creative, insightful and helpful, it was Marjorie's ability to bring meaning to the results that sets her apart from all other career coaches I have worked with. She is able to see beyond the numbers and descriptors to bring deeper insight to the results. I have moved from contributor to manager to director and now to leader in a matter of a few years thanks to her testing and coaching.
Brian, Finance Director, FirstData Corporation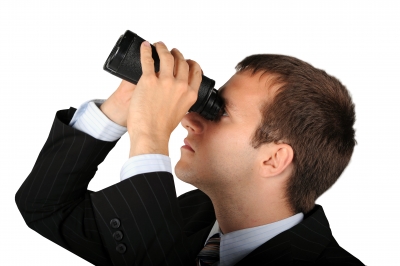 Things are really rockin' and rollin' on this end - thanks in large part to your help! We're off to LA next week - things are happening so fast!! It's all wonderfully exiting. If you saw me today you probably wouldn't even recognize me. The stress completely gone and I'm having a blast with my new life. Stay tuned....
Jan R,
Funded Independent Movie Writer / Producer